Welcome
to the website of
SIGEVO
, the
ACM
Special Interest Group on
Genetic and Evolutionary Computation
.
Latest News
---
GECCO 2021
will run as pure online conference!
This year we witnessed immense progress in technologies that facilitate our virtual interactions and there are many interesting solutions that we can implement. Therefore, we are looking forward to a great conference, and the organizers' team is working hard to make GECCO'21 a great and original experience. We count on you all in helping us out at that.
---
We are proud to announce that
Darrell Whitley
was named an ACM fellow for technical and professional leadership in the field of genetic and evolutionary computation. Many congratulations to Darrell for this achievement. The accomplishment underpins the technologies that define the digital age and greatly impact our professional and personal lives. ACM Fellows comprise an elite group that represents less than 1% of the Association's global membership.
press release
2019 ACM fellows
---
As announced at the GECCO-2019 business meeting, SIGEVO is soliciting proposals for hosting FOGA-2021. The deadline for submitting hosting proposals is now set at February 15, 2020. Submissions should be electronically sent to Darrell Whitley (whitley@cs.colostate.edu) and Kenneth De Jong (kdejong@gmu.edu). Selection will be made by the SIGEVO board and notifications sent out by March 15, 2020.
---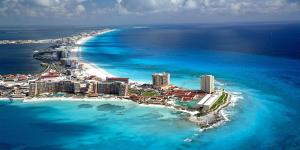 GECCO 2020
will take place in
Cancun
, Mexico, July 8-12, 2020.
This will be a unique opportunity to
Present you best work, and check the up-to-date research work in the area of Genetic, Evolutionary and Bio-inspired Computing;
Attend the numerous Tutorials and Workshops in the pre-conference days;
Network and socialize during the coffee breaks and social events;
Enjoy the beach life of Cancun (before or after the conference!).
---
You are invited to
join SIGEVO
, a thriving ACM SIG with over 600 members, and enjoy its
Member Benefits
:
Discounted registration fee for SIGEVO's annual GECCO Conference
SIGEVO's quarterly on-line newsletter
Access to content in the ACM Digital Library provided by SIGEVO, including proceedings, workshop proceedings, tutorial notes, and late-breaking papers from the annual GECCO conference
Free subscription to the SIGEVO members email list, with calls, advance and final event programs, and news of interest to the community posted regularly
But SIGEVO is an active SIG, also providing many
Community Benefits
If you have suggestions for improvements to our website, or are willing to directly help, please let us know! Our officers' contact details are
available here
.
Franz Rothlauf
Professor of Information Systems, Universität Mainz
Chair, ACM-SIGEVO